Aien Jamir | Tarini Nirula Fashion and Lifestyle Accessories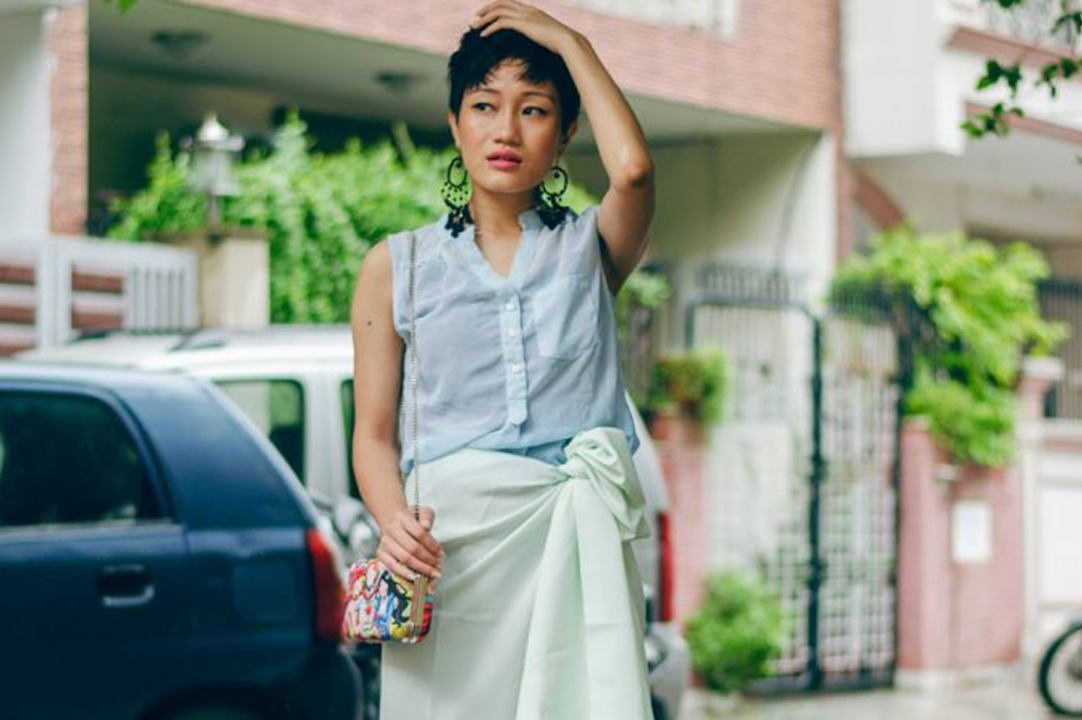 She may be a blogger and a style influencer first but Style-preneur is the word that best describes Aien Jamir. From starting her online store 'AJ-Store' on Facebook which went on to become a hit, to be the face of Fashion and I, Aien has done it all for the love of style and been aesthetically the best at it. There has been no stopping for this lady as her unique eye for fashion, style, and beauty made remarkable waves placing her on the glossy pages of many prominent fashion magazines in the country such as Vogue, Cosmopolitan, Elle, Grazia, Femina, and L'officiel. She has worked with a plethora of global brands like Gap, Nike, Adidas, H&M, Mac, Bobbi Brown, Aeropostale, etc.
Aien's Blog, 'Fashion and I' aims to curate content and visuals to celebrate all things beautiful in the most sublime manner for its readers who thrive with the heartbeat called Style.
It was such a treat to be able to go through (touch and feel) one-of-a-kind and signature bag collections of the talented accessory designer Tarini Nirula. Her collection speaks volumes about her taste in personal style, and her love for quirky things, and detailing.
Each of her works and pieces shows her love for creative art. Having graduated from the National Institute of Fashion Technology-India, where she specialized in Fashion and Lifestyle Accessories she has achieved so many milestones. Yet, her modesty makes me respect her even more. It's rare to find people with great talent, a humble heart, and who love to give back. But Tarini is amongst those few people who fit the bill. When I was asked to do a collaboration with her I didn't hesitate a bit. Why? She has one hell of a quirky collection and I just knew her beautifully crafted clutches will fall right in with my everyday lookbook.
So here's to Tarini and Archie Comics- a common love we both share – we both grew up reading them but who hasn't
Stand out from the crowd with Tarini's Quirky Clutches.