A TEA BREAK WITH CRAFTSMAN CHAND – TN ACCESSORY SPECIAL FEATURE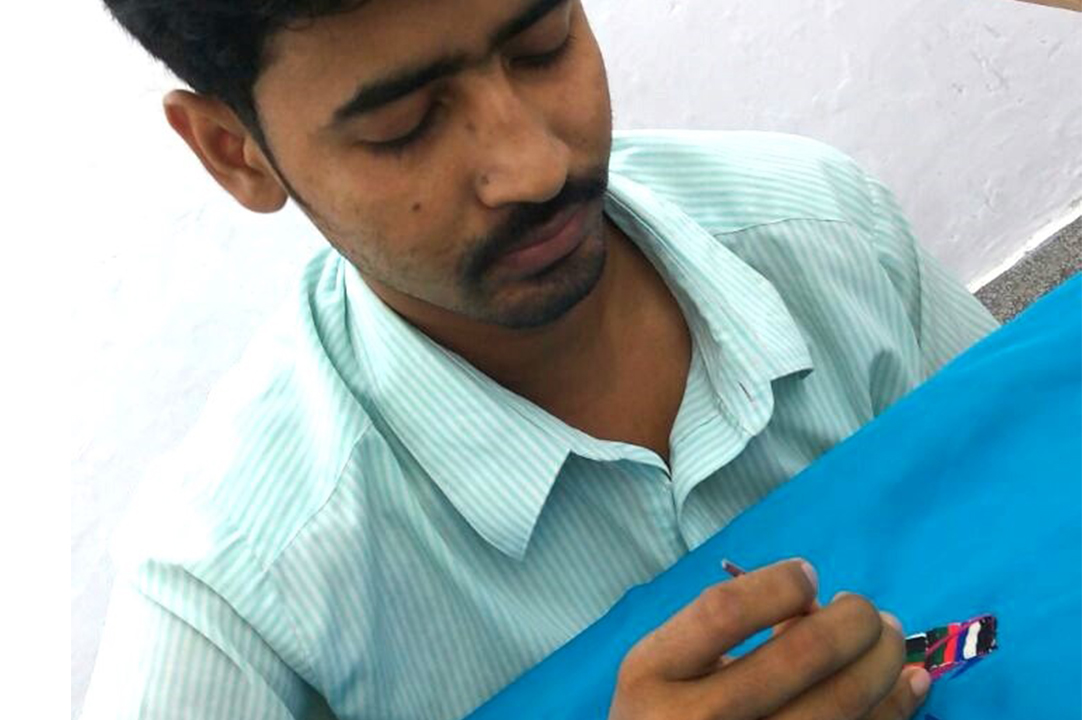 The process of creating an exclusive Tarini Nirula Accessory is a meticulous one. From inspiration and ideation to sourcing and execution, it is a culmination of passion to create, promote Indian craft and spread happiness. Today, we like to talk about the beautiful embroidery that adorns each accessory and what goes behind the making of the designs.
We sat with one of our many star artisans, Karigar Chand, to talk about how he came to be part of this rich tradition of handwork and how his role pans out with Tarini Nirula Accessories.
Tell us something about your family and occupation
I have a family of 7 people, comprising 3 sisters, an older brother, a mother, a father, and me. My father is into agriculture and it is his source of income.
At what age did you realize that hand embroideries are what you want to do?
I was 13 years old when I realized that making my name in hand embroideries is my ultimate goal.
Tell us about your journey, your story, and your inspiration
Every day while going to school, I crossed a place on the road where artisans used to work on embroideries. Watching them create such beautiful embroidery made me curious to learn about them. I was never much into studies. As soon as my studies of the day used to get over, I went to embroidery workshops to learn all the different styles. At the age of 14, due to a shortage of money at home, I left school and started working in a factory as a Karigar for hand embroidery, even though my mother never wanted me to leave my studies at such an early age. I started working on a salary of Rs.200 a month. At the age of 15, I moved to Delhi.
What styles of handwork do you do?
Aari, Zardosi, Beadwork, Tille work, Dabka work, French knots, and other embroideries depending upon the requirement of the design.
What is your favorite style?
I love to create Aari embroidery, and zardozi is a quick follow-up to that.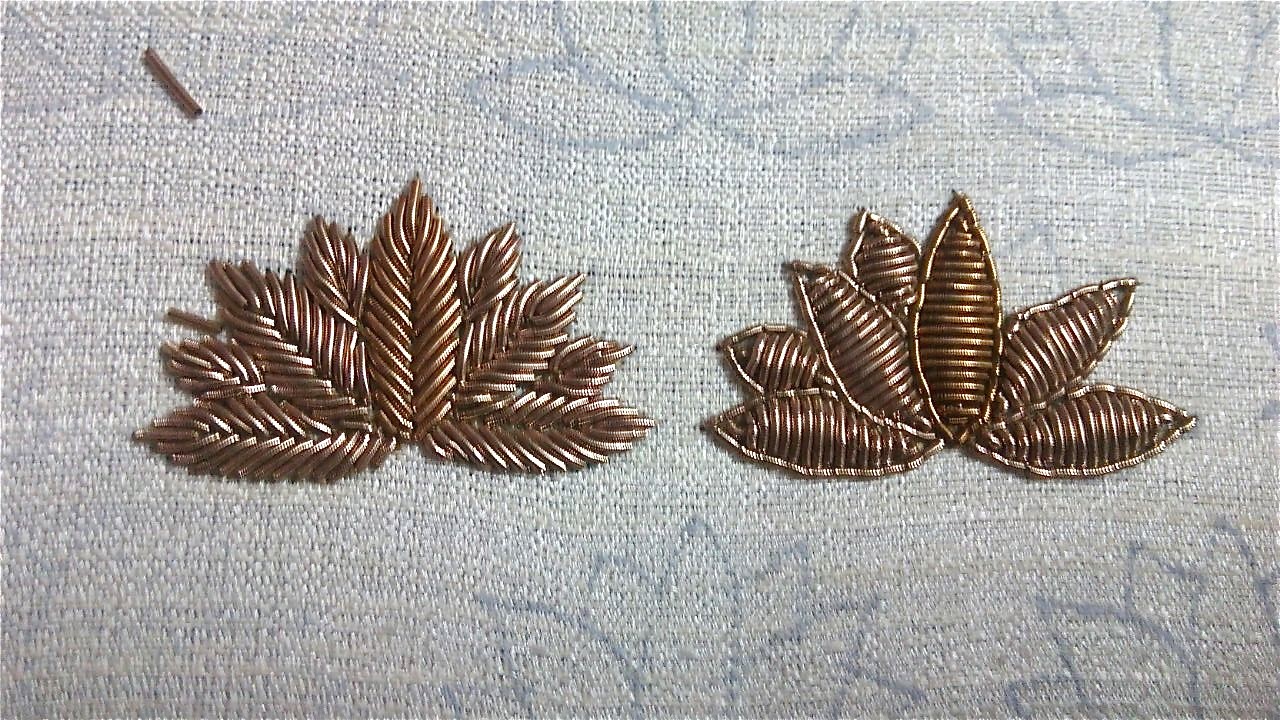 For how many years have you been creating embroidery?
It is been 11 years for me.
Do you think this is a profession that does have too many women in it?
There are plenty of women Karigars working in Gujarat and Lucknow. Sometimes, you may not see as many women as it is often a family decision.
After working for 11 years, how do you feel about working by hand?
I love this profession; I enjoy doing embroidery and playing with material. Till the time my eyes and hands work, I'll work. I do want to pass on this art of embroidery to my future generations too and want to provide them with the best education.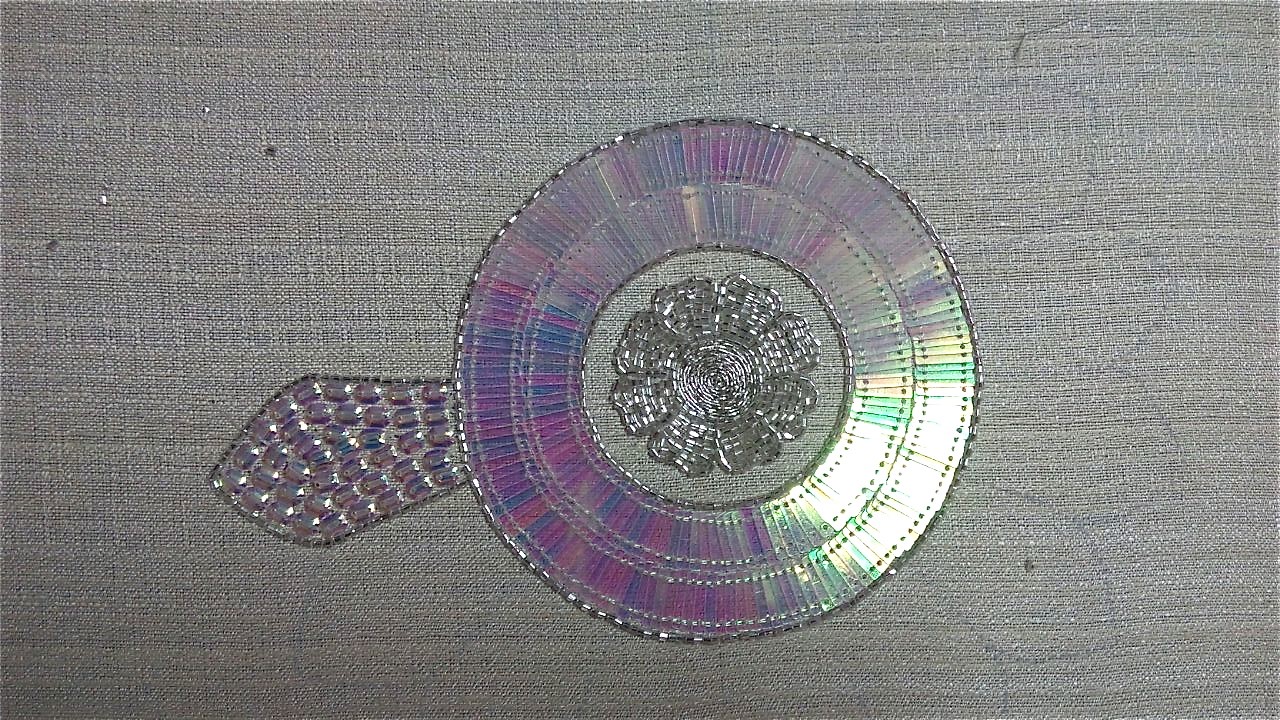 How do you feel working with Tarini Nirula and her team?
It's great because she knows her embroideries and vision I like seeing how her ideas are so different and modern and yet she uses handwork that has been passed down from generation to generation. Her success helps me build my livelihood and her personal encouragement with guidance from her and the team means a lot for me to continue working.
TN Accessories is deeply grateful to the Artisan community for their talent, hard work, and hands through which magic flows!