Behind The Scenes at Accessories!
Behind the scenes at Tarini Nirula Accessories is a stimulating world of creativity mood boards for inspiration, colors coming to life with beads, sequins, embroideries and fabrics, finer detailing along with intricate handwork by skilled artisans – that one brilliant spark of imagination is brought to life by Tarini Narula and her dynamic team. Today, we'd like to take you behind the curtain, as it were, and introduce you to the artistry behind each and every accessory.
Founded in 2012, the brand has always put fine workmanship and innovative thinking at its forefront, which ensures the patronage of clients and tastemakers from around the world. Each piece is often inspired by nature, color, mood, destination, or an art form, be it architecture, a movement, or a sculpture. For us, inspiration can be found everywhere.
Letting the design flow from the inspirations, the next step is the envisioning of how the handwork will take center stage. Coming from a land as rich and diverse as India, particularly with our evolving relationship with the arts, there's so much to explore and create. Weaving traditional designs into a contemporary context is what we love.
We believe in quality and dedication to the craft. Every bead is put together by hand, one by one by the artisan, to create a unique accessory. This could take up to10 hours! (The Tropical Bliss Butterfly took 10 hours to complete by hand, as shown in the image) After this, the materials are assembled together, again by hand, to bring the complete accessory alive.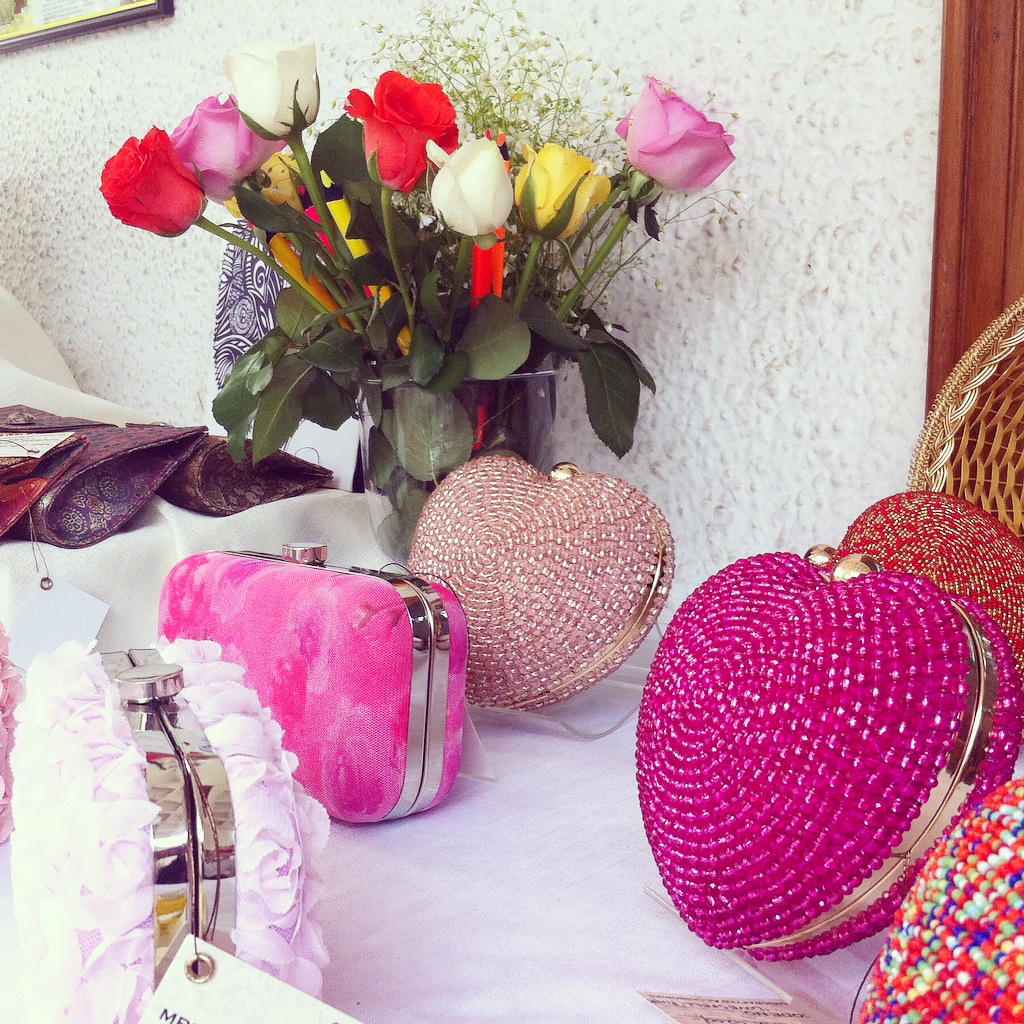 We do have a few things we like to keep in mind keeping the accessories edgy yet feminine, old school but unconventionally so. Working with traditional techniques like zardozi, Dori work, and embroidery brings a lot of joy to us being part of the along dynasty and contributing to its upkeep is something that makes us proud. We are very lucky to have the chance to work with capable artisans who can interpret the vision and carry it forward.
Owner and Creative Director, Tarini Nirula personally overlooks the flow of each and every design as it is being created by hand, which gives it an extra sparkle. She is determined to show the world the expertise and talent that Indian craftsmen have to offer. The accessories are truly a labor of love and are designed for you the beautiful woman of the world.